About this event
Het 2e League of Legends evenement georganiseerd door Gamingtour.
Het maakt niet uit of je komt om te winnen; het belangrijkste is dat je het naar je zin hebt. En dat je er misschien wel wat van opsteekt.
Dit event is gericht op Leage of Legends maar zal vele side-events hebben zoals een Super Smash Bros competitie, om zo iedere bezoeker te entertainen.
En we hebben niet voor niets voor deze data gekozen want in het weekend van dit evenement zal ook de game mode Ultra Rapid Fire weer actief zijn!
De deuren gaan om 10:00 uur open en om 13:00 uur start de eerste competitie.
Klik hier om je nu in te schrijven! Bij je ticket krijg je een consumptiebon ter waarde van € 1 cadeau!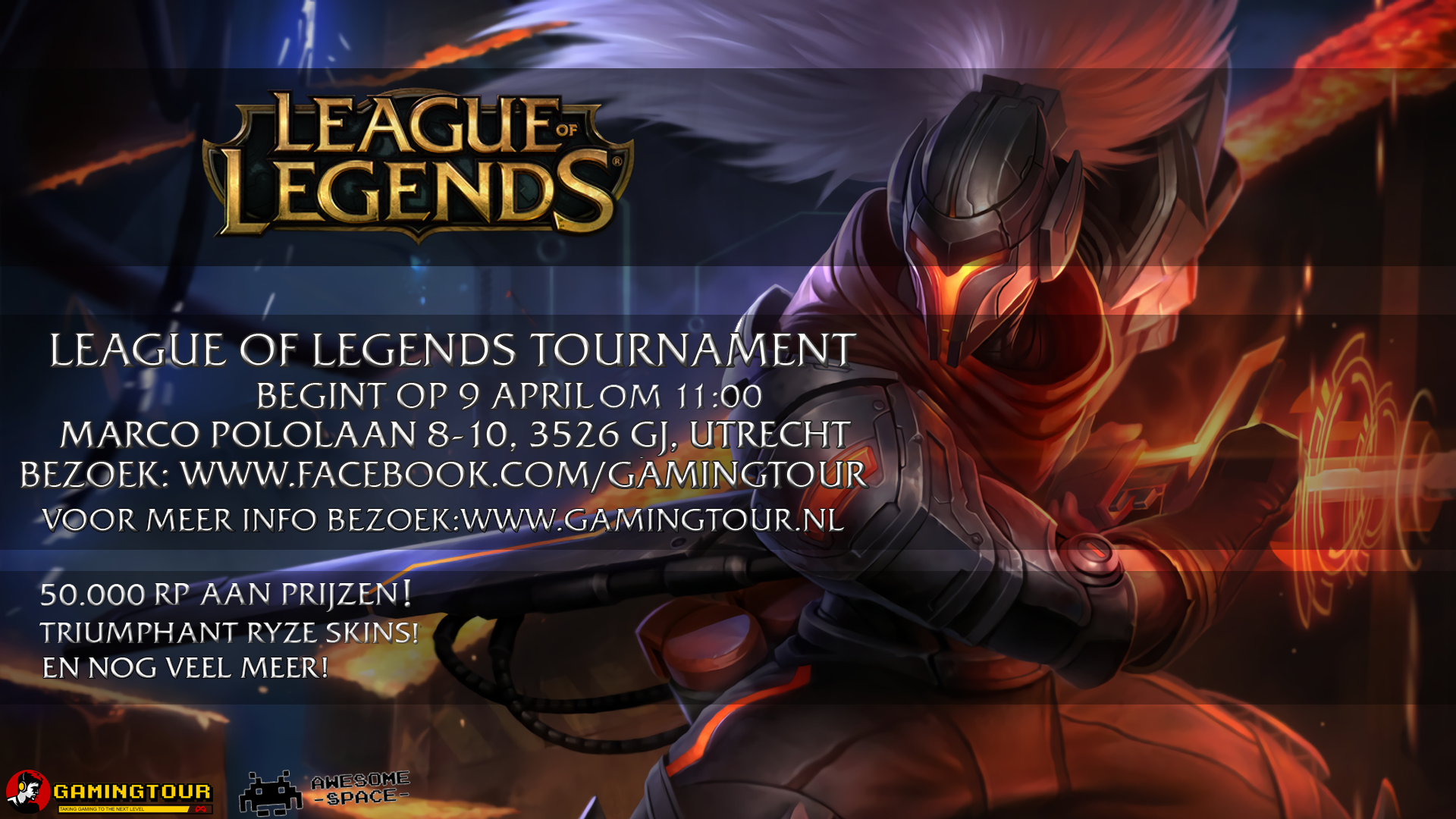 When
Date(s) - 09/04/2016
10:00 CEST - 23:59 CEST
Where