About this event
DonatieDecember brought Awesome Retro 40+ consoles, tons of games and hundreds of peripherals. Do they work? What about our current equipment?
Testing all of this is an immense task, it's fun and it can achieve "industrial grade awesomeness". Come and help out testing the many consoles, games and other hardware. All broken stuff goes to the next Repair Day organized soon.
If you're planning to help, but never been at the Awesome Space, please see this page.
Signups
Stitch
victorb
Marinus
Cinder
Mireille
Emiel
Timo
gmc
Rianne
Smokkelaar
… you? please see this page.
Details (NL)
Wanneer: zaterdag 7 februari, vanaf 13:00 tot +/- 20:00
Hoeveel: met minimaal 6 personen
Doel: kapotte spullen labelen met probleemomschrijving en naar de reparatie, goede spullen sorteren op merk en type zodat het klaar ligt.
Hoe: met test-setup waarbij zo min mogelijk inspanning/tweaking en kennis nodig is
Eten / drinken: zelf / samen regelen tijdens evenement, er is een bar aanwezig en zelf meenemen is prima.
Agenda:
12:30 – 13:00 ontvangst
13:00 – 13:30 rondleiding opslag, doornemen doelstelling, maken plan van aanpak
15:00 – 15:30 break
18:00 – 19:00 avondeten
19:00 – 20:00 afsluiting met nabespreking
[20:00 – -inf: doorgaan voor mensen er plezier in hebben / lamballen in de space]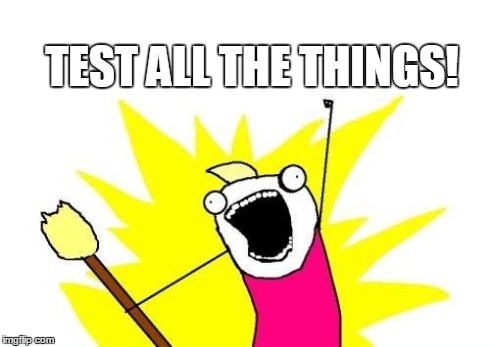 When
Date(s) - 07/02/2015
13:00 CEST - 20:00 CEST
Where